Hybrid Bikes for Commuting – Stay Fit and Save Money
Now the price of commuting by car has become just too high. The combination of high petrol prices and car taxes is increasing too. So what is a commuter supposed to do? If you are commuting for under 30 miles, then I suggest either using a bike or taking a bike on the train and then going to your office that way. Many people are put off cycling to work, and this can be understandable. Even in New York cycle paths have recently been introduced and are being enforced.
​Please note that as an Amazon Affiliate we may earn commission from qualified purchases — thanks for your support!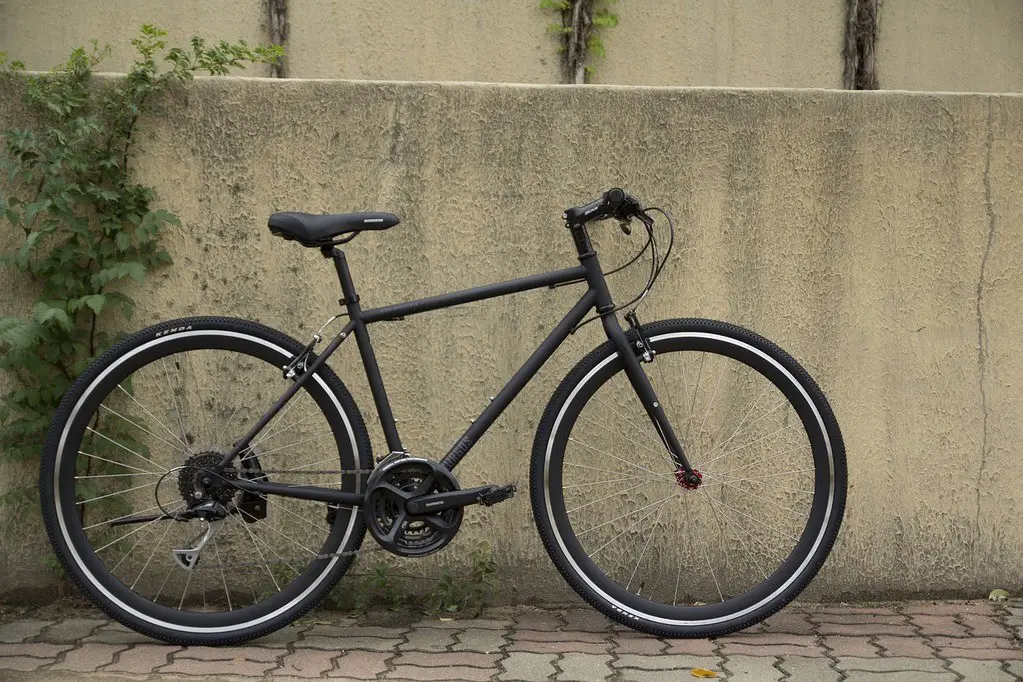 There are some practical thoughts about commuting by bike, and the main one is where do you keep it during the day.
Ask your employer if they have somewhere to park your bike safely. Leaving your bike chained to a lamp post just isn't safe enough for most people – but many cities now insist on car parks with over 100 car parking spaces must have a percentage of spaces to park bikes safely. At many buildings have basements and employers often make these areas available to their employees.
If you are planning to cycle to work, of course, you'll need a reliable bike and following are some best hybrid bikes suggested for you. That is from reliable makers and usually come ready assembled or with minimal, easy assembly.
What kind of Bike should I have?
I suggest a hybrid bike is probably best for commuting to work. Check Best Hybrid Bikes Under $300 with Buying Guide.
Hybrid bikes are a development incorporating the best parts of a road bike and a mountain bike. The tires are wider on a hybrid bike, and there are lots of goodies to add to your bike to make it a happy and safe ride to work
One of the most important things is a comfortable gel-filled saddle (available for both men and women with correspondingly shaped saddles for each sex.
The vital piece of kit, of course, is a good quality helmet which is really great for keeping your thinking area safe and tidy.
Other essentials are a saddlebag big enough for your change of clothes, a toolkit, two spare innertubes, a headlight, and reflector so other drivers and cyclists can see you coming and a fluorescent vest to make you really stand out.
Not essential but nice to have are waterproof gear, a rainhat change of socks and a packet of plasters and antiseptic cream (for when you meet a careless driver). Maps and guidebooks, ok and a backpack to hold it all too. A bike pump to clip on the bike frame and you're pretty much set to go (and don't forget your sandwiches.)
Thoughts on Womens Hybrid Bikes
Finding a comfortable women's hybrid bike can be a bit of a challenge. Many bike stores keep one or two models – although there so many to be found from the leading bike manufacturers- why is this?
The main reason is that bike makers try to use mainly the same parts on bikes for men and women's bikes. All of the main parts like the wheels, the forks and gears are usually the same unless you upgrade your choice to a luxury bike. This is sensible for the maker as they then have a massive economy of scale in production costs.
The main difference, of course, is the frame (means bikes have a horizontal tube between just below the seat to the forks but women's bikes have usually curved support lower down to allow easy access to the riding position.) This makes for a step-through frame on an entirely different geometry, that you can ride while wearing a skirt.
Other main differences on a woman's hybrid bike are that the handlebars are wider and with a more elegant bend and rise for the ladies – and a much more comfortable saddle better shaped to a ladies anatomy. I recommend a gel-filled saddle for a more comfortable ride for a ladies hybrid bike saddle.
When you look at the names makers, give to their female hybrid bike you'll see they are positively oriented to appeal. The Discover from Schwinn for instance instantly gives a picture of an open road or trail with exciting landscapes to see and explore
One example is: The Discover which is a popular and typical Comfort hybrid bike with a well-designed aluminum city frame Suntour SR Suspension fork, Shimano rear derailleur with 21 speed SRAM grip shifters and good Promax alloy linear pull brakes, and it come with a built-in rear gear carries. The handlebars are more comfortable, and they're Swept-back upright handlebars for a more comfortable riding position.
Some manufacturers make an appeal to people with an exploring mind and those with a more sporting outlook like the Diamondback Women 2012 Vital One Sports Hybrid Bike from Diamondback which gives a feel of speed rather than comfort.
The Diamondback Vital One Sport offers a DB Hybrid saddle, more sophisticated features like an alloy crankset with an integrated chainguard and Promax alloy linear brakes with three finger levers and a cushy suspension seat post for comfort on each and every ride.
Whatever your ladies hybrid bike needs you really can find it if you read good cycling reviews.