The Right Mountain Bike Clothing Can Make a Lot of Difference
One thing that most people tend to overlook when it comes to mountain biking is the need for the right mountain bike clothing. The right mountain bike clothing is in fact very essential as it can not only help you stay safe but also ensures that you are comfortable on the ride.
Mountain biking involves exhausting physical activity. It is quite likely that you may get a few scrapes and cuts in the process or even get injured when you take a fall. That is why it is essential to wear the right mountain bike outfits as it can protect you from any severe injury.
​Please note that as an Amazon Affiliate we may earn commission from qualified purchases — thanks for your support!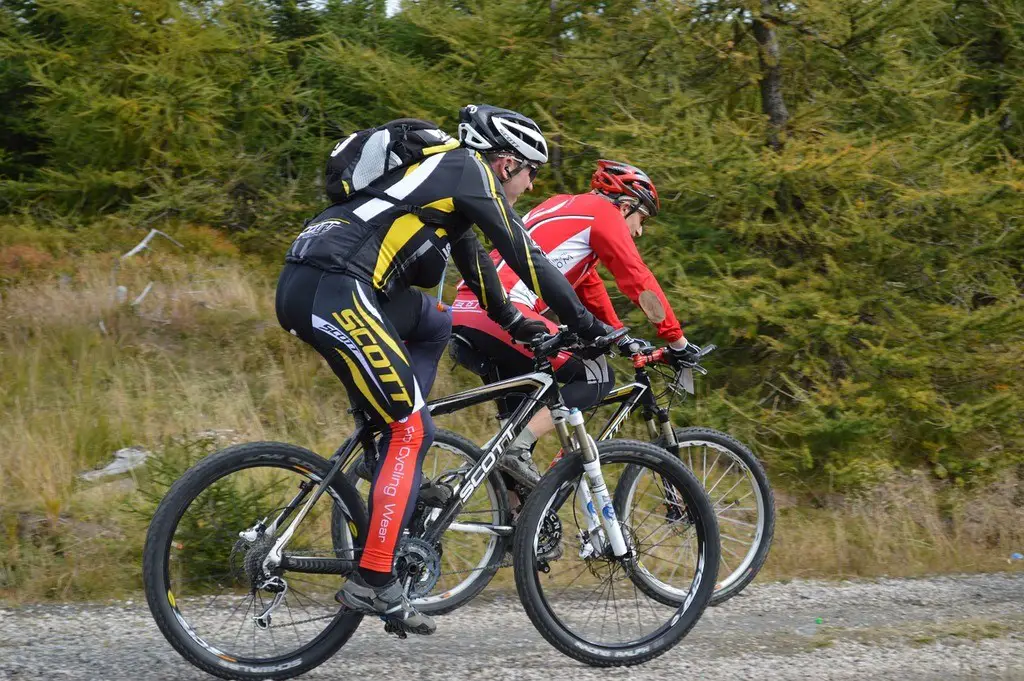 Of course, you can wear regular clothes and go for mountain biking but these won't be able to protect you in the manner in which the mountain bike clothes can. This is because unlike the regular clothes, the Mountain Bike Clothing is uniquely designed keeping in mind the needs and demands of this sport.
So what is the right mountain bike clothing?
It's important to have the right gear when cycling. When you search for the right mountain bike clothing you need first to decide the nature of riding that you will be doing as well as how often do you plan on going for mountain biking. Once you are able to decide on this, you will find it convenient to look for the right mountain bike clothing to suit your needs. So, if you intend to go for mountain biking just once or so then the right mountain bike outfits for you would include track pants, a t-shirt with long sleeves, gloves and a helmet for protection. But if you plan to do a lot of mountain biking, then you need to choose your clothing more carefully.
Protect yourself, and your bike with safety and security items should remain your number one priority. From helmets and body armor to bike locks and anchors, you'll find all the protection that you need, as well as bike lights and high visibility products to make sure you're seen.
You need to purchase mountain bike clothing that is comfortable, breathable as well as that which can protect you from the injuries too. First, you need to buy jerseys and a pair of cycling shorts. Choose the fabric that is quick dry or uses micro fleece. Also, make sure that the shorts have some layering around the region that would rest on the seat of the bike. This will provide extra comfort during a long ride. You need to also buy a good pair of cycling gloves along with knee pads and elbow guards. Once again the material should be such that it is quick dry, breathable, makes you feel comfortable and allows you to grip the handlebars better. The gloves are particularly helpful as these can protect you from severe injuries when you need to make a sudden stop and use your hands for support.
Thus it is very essential to purchase the right mountain bike clothing as these can make a lot of difference.