Upgrading Your Old Mountain Bike
You don't have pay a lot of money for a new mountain bike to boost your performance and enjoy mountain biking more. There are so many things you can do with your old bike to improve your whole mountain biking experience.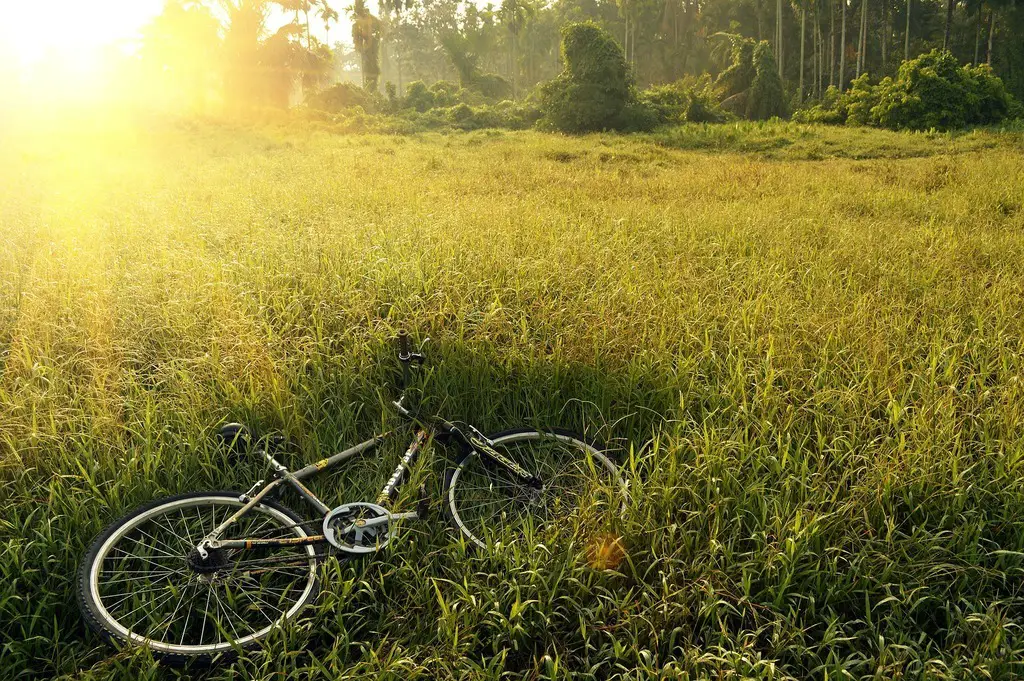 Upgrading Your Old Mountain Bike
If your mountain bikes frame creaks or getting rusty, and the back tire rubs the chains when on hard efforts, and if you feel that the bushing and bearings are loose, it means that your MTB's days are numbered.
However, if your bike is still getting down the hill with just a minor complaint, then it is a candidate for upgrade. Here are our suggestions when upgrading your mountain bikes.
Wheelset (Rims)
Putting on a new set of wheels gives your old bike look newer and makes your bikes life longer, It's costly but one the most effective upgrade. Also, if you are a hardcore mountain biker, who jumps high and have made a lot of landing mistakes, your wheels are no longer as round as it was when you first bought it. Old mountain bikes will surely freshen up by new wheels made by Shimano.
Tire
Not every part of a mountain bike is upgradable, but for sure the tire is changeable; also expect better performance with new tires.
Handle Bar And Grips
Putting on a new handlebar gives your old mountain bike a fresh new look. When upgrading, consider your riding position choose a wider bar if that's where you are most comfortable; don't worry much about weight.
It will exhaust you more if you choose weight over comfort. Changing the Handlebar and the grips can make a huge boost to the bike's handling. If you want it flat, riser or low riser handlebar, choose from These affordable, lightweight and durable Race Face Handle Bars.
The Drive Train
It is not advisable to buy a new chain and put it on an old drivetrain, the chainring teeth and the worn out cassette cogs will have difficulty working with the new part. The best way to upgrade it is to buy a complete drive train set, however, If you don't have enough to spend, at least change the cog first before changing the chain.
Warning! Your old bike might have a different style of cassette! So be sure to replace it with exact one. Look at the pictures below to know what we're talking about.
If your cranks hit the rocks hard, hundreds of times and your bottom bracket always get wet, and submerged it a lot of times during stream crossings and flooded trails; a new bottom bracket and crank set will add more power to your bike's drive train.
Suspension Fork
The suspension fork, last but not the least on our list. This is the bike part every mountain bike rider should look at. If your bikes current front suspension has no lockout, and you think you can benefit more on lighter and more adjustability bike then this is the best part to upgrade.
Sometimes it's not really your mountain bikes that need upgrade. You might just need a new pair of new shoes, and riding clothes. This can give you a boost in your riding experience.
You May Also Like to Check